It's not called "Comics Sanity" you know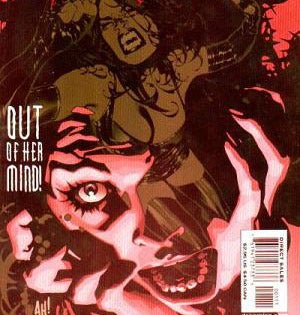 It's been a while! I'm going to use the blog regularly again, to support my three current projects concerning superheroes. Yeah, three. Insert the accompanying image into temple, sideways, then twist.
As a personal update, my family and I have been living in Sweden for one whole year, as of last week. I'm a permanent resident, and I even started my own business, called Adept Play, for which, you know, go ahead and sign up at the Patreon if you can – same one that's featured here. I'm also going to add a category here for occasional blog posts about my new life with its insights and quirks. Very bloggy actually, not something I had previously contemplated doing.
But back to the business, in which Adept Play (me) is now working on some things for various role-playing companies.
Champions Now, with Hero Games, in Kickstarter mode even as we speak. If you connect with me mainly via this blog, feel free to ask things and otherwise contribute if you're involved, right here.
(working title) Cosmic Zap, for another well-known RPG company which is this close to letting me talk about it. The title ought to let you know what I have in mind. We're playtesting already, and seeing five people's brains blow open simultaneously on-screen was too much fun, as you'll see for yourself when I finish editing that video.
Vigil, featured here and which underwent some wonderful playtesting with Steve Long and Ram Hull, to be published by me (Adept Press), one of these days.
Anyway, now I must run and deal with any/all of the above things – but beware! Comics Madness lives again!
About Ron Edwards
Game author and publisher via Adept Press / Biology author and former professor