Blog Archives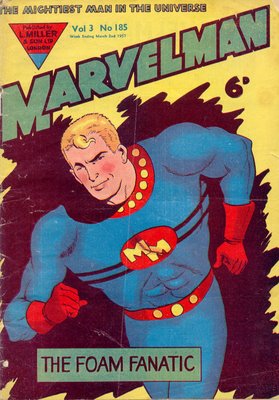 Superman, Captain Marvel. Captain Marvel, Marvelman. Marvelman, Captain Miracle. Marvelman, Marvelman reboot. Marvelman reboot, Miracleman. Paralleled by a completely different Captain Marvel too, oh wait, then another one, which is to say, four of those, plus Ms. Marvel, oh wait, three of those. What th'fuck?
I love me a timeline. This one's built mostly from Sean Howe's Marvel Comics: The Untold Story, mainly because I couldn't help but scribble it out as I went along. In the year since I did that, so many of my posts presume knowledge of the content that it's simply good sense to get the thing on-line for reference.
Notes from Captain Obvious: The Rocketeer is a good movie! I've known it since its release in 1991 and I suppose everyone else has too.